You've been working hard all these months for your blog, hacking away at the old keyboard, curating content for your readers to see. That's basically the life of almost every blogger across the world. If your goal is to monetize your online hobby and start making passive income with your articles, knowing your numbers is key to your success.
Measuring your blog performance can help you determine whether you're steering it in the right direction or away from it. While it can be overwhelming to do all this manually, there are tools you can use to make the task much easier to handle.
Below, we have a list of the perfect tools to measure your blogging goals. Keep reading for more details.
1. Hootsuite
It's not uncommon for users to namedrop their favorite brands and products on social media. In fact, it's one of the many forms of digital marketing that work towards building a brand's presence and recognition. The more effective a product is, the higher the likelihood for customers to mention them online. For blogs, the more useful and informative your articles are, the more your viewers will feel inclined to share them.
Hootsuite is a great tool to use to keep track of social media mentions. With Hootsuite, you can monitor all of your mentions on a single platform and reply to them in real-time. This program organizes your mentions into neat tables and columns, making it easier for you to navigate to different content.
2. Google Analytics
One of the ways bloggers earn money online is through clicks and views. The more people who visit your blog to read your articles, the more money you can potentially make. Google Analytics is a free tool that you can use to monitor your blog traffic. You can also use it to calculate conversions and keep track of sales.
The great thing about Google Analytics is that it measures how many of your visitors are unique and repeat. This makes it easier for you to position your content in a way that's more appealing to your audiences. You can also track which of your articles attract more visitors and which don't. On top of that, you can monitor how long your visitors stay on one page before moving to another.
The basic suite of Google Analytics is free. However, if you want to get more features and tools, getting the paid version of the software would be better.
3. Hubspot Marketing Hub
If you're looking for a tool that can help you maximize your inbound marketing efforts, the Hubspot Marketing Hub is what you need. This nifty tool combines email marketing, Customer Relationship Management (CRM), and campaign automation into one comprehensive platform. No more hopping from one application to another — you can access all the features and tools you need in a single window.
The Hubspot Marketing Hub has a free and paid version. You can get a lot of features from the free version alone. However, if you need more functionality and data analytics, you may want to try the paid versions of the tool.
Track which articles are working for your blog and which ones are a dead end. Modify your approach and fine-tune your efforts to make the most out of your content.
4. Clearscope
The best thing any blogger can do for their blog is to optimize their content. Especially when you're trying to monetize your articles. Optimized blog posts perform better than those that aren't. This is because they are much easier to find on search engines. Articles that aren't optimized have fewer chances of ranking on the first page of search engines. Thus, there are also fewer chances of people reading them.
Clearscope is an AI-powered tool that helps bloggers optimize their content. It evaluates your post before you share it with your viewers. Plus, it recommends relative terms and keywords that you can use to improve your SERP rankings.
Unfortunately, this tool doesn't come for free. Its basic plan costs around $300 per month. The more advanced plans can cost even more. If you want to use this tool to boost your blog's performance, be sure to have a budget set aside for it.
Final Thoughts
Every blogger has differing goals. If you plan to monetize your blog at some point, then keeping track of your progress is important. By being aware of where you stand in your journey, you can determine what the best next move would be for you. On top of that, you can modify your approach to make your content much more effective and engaging.
Manually monitoring your progress can be overwhelming, especially for the inexperienced. However, with the help of the right tools and applications, the process can go over much more easily.
Above are just a few of the best tools to measure your blogging goals. Don't forget to give them a try once you get the chance. We assure you, you won't regret it.
Thank You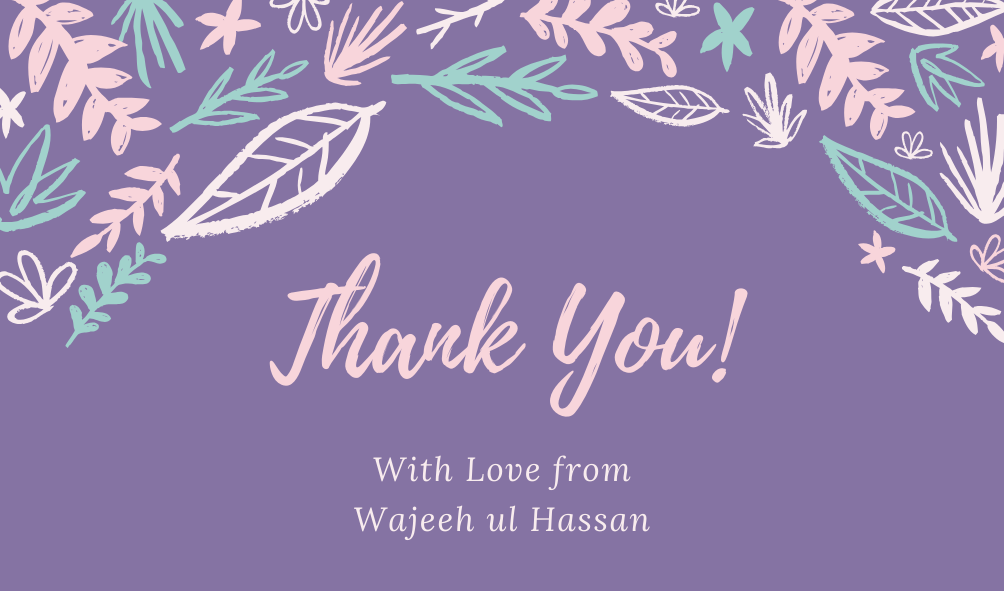 Listen, Thank you so much to all of you for reading this complete article. I really appreciated having an opportunity to present to you, especially want to give a warm welcome to all of you.
Again, I wish all of us the best. And just in the interest of time, let me finish this way, being our, and if you have any questions or you want to get in touch, feel free to comment, and come on Instagram.
Share this post, it will motivate me to create more posts like this for free.