The Manor called The Spelling Manor is the most amazing and beautifully designed W shape mansion. The Manor is located in the most prestigious location of Holmby Hills neighborhood of Los Angeles, California. The Manor is constructed for television producer Aaron Spelling in 1988.
Manor is the largest home in Los Angeles County.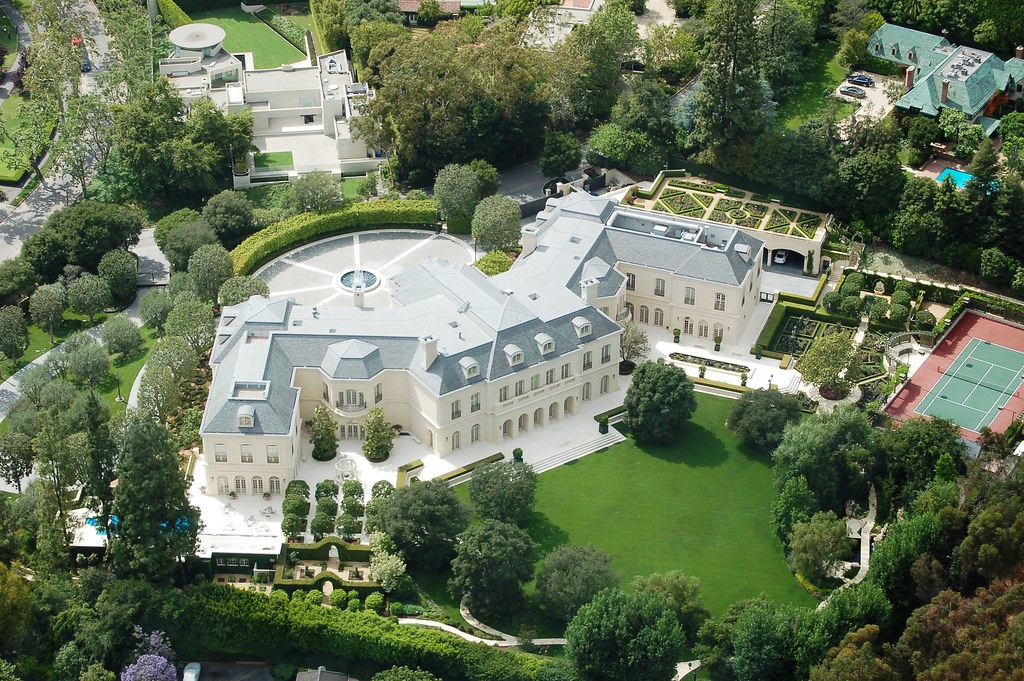 The Manor is previously owned by the daughter (British heiress Petra Ecclestone) of Formula One racing magnate Bernie Ecclestone. Ecclestone bought the property for $85 Million in 2011 and then the property is on the market for 2 years with an asking price of $150 Million. In June 2019, an anonymous billionaire bought this property for a record-breaking price of $119.75 Million. The sale sets a new record in the history of California.
Note: Brand new social media sales automation tool. Specially designed for 2020 with never before seen features in the marketplace.
The Manor was designed by the renowned architects James Langenheim & Associates. The construction cost of this property is $12 Million in 1988. The manor is a French-style mansion with enormous living space at a whopping 56000 square feet of living space and a lot size of 4.6 acres.
Sold Price: $119.75 Million
Size: 56000 square feet
Bedrooms: 14
Total Rooms: 123
Bathrooms: 27
Stories: 2
Lot Size: 4.6 acres
Built: 1988
Ceiling: 15.7 m High
Garages: 4
Parking: 100 Vehicles
Carpots: 16
Additional Features: Some of the other main features of this house are as follows:
Two-story mansion with basement.
Between the second story and attic, there is an intermediate level for huge closets.
A screening room.
A gym.
A bowling alley.
Wrapping presents three rooms.
Four double car garages.
Parking lot with parking space for more than 100 cars.
The Manor is even bigger than the White House.
Peaceful neighborhood.
Neighbors are celebrities.
Paintings.
Black and White interior color combination.
Wall length vanity mirrors in bathrooms.
Huge heart-shaped mirror in many rooms.
Hair Salon.
Spa.
Magazine Rack.
Expensive Doll Collection.
Hige Closets with two staircases.
Elongated dining table in the middle of the rectangular-shaped room hanging low crystal chandelier.
Citrus Orchard.
Vegetable Garden.
Koi Pond.
Rose Gardens.
Formal Gardens.
Game Room.
Tanning Room.
Wine Cellar.
Granite Motor court.
Two aquariums.
The largest and one of a kind mansion in Los Angeles.
Comment below that you love this mansion. Comment for any house information so i will upload that in future.