Lamborghini is considered to be one of the most successful car brands of all time. Lamborghini is also most people's dream car. Most people struggle or work hard just to buy a Lambo.
Lamborghini is an Italian luxury sports car manufacturer based in Sant'Agata Bolognese, Italy, and currently owned by the Volkswagen group. Its parent organization is Audi.
Lamborghini was founded by Ferruccio Lamborghini in May 1963. Lamborghini is the record-breaking company that is improving day by day and its sales boost every year. According to various sources, releasing the most powerful SUV can also boost up Lambo's popularity and demand. Lamborghini sold 8,205 vehicles in 2019 which is a great improvement from the previous year which is 5,750 cars sold worldwide in 2018.
Lamborghini released Urus as the fastest and the most powerful SUV of all time and Urus improve company sales by 60%. In 2019 Lamborghini sold 8,205 cars out of which 5,000 cars are Urus. Lamborghini's most expensive beast Aventador V12 sold 1,104 units worldwide in 2019 and Huracan V-10 sold 2,139 units worldwide in 2019.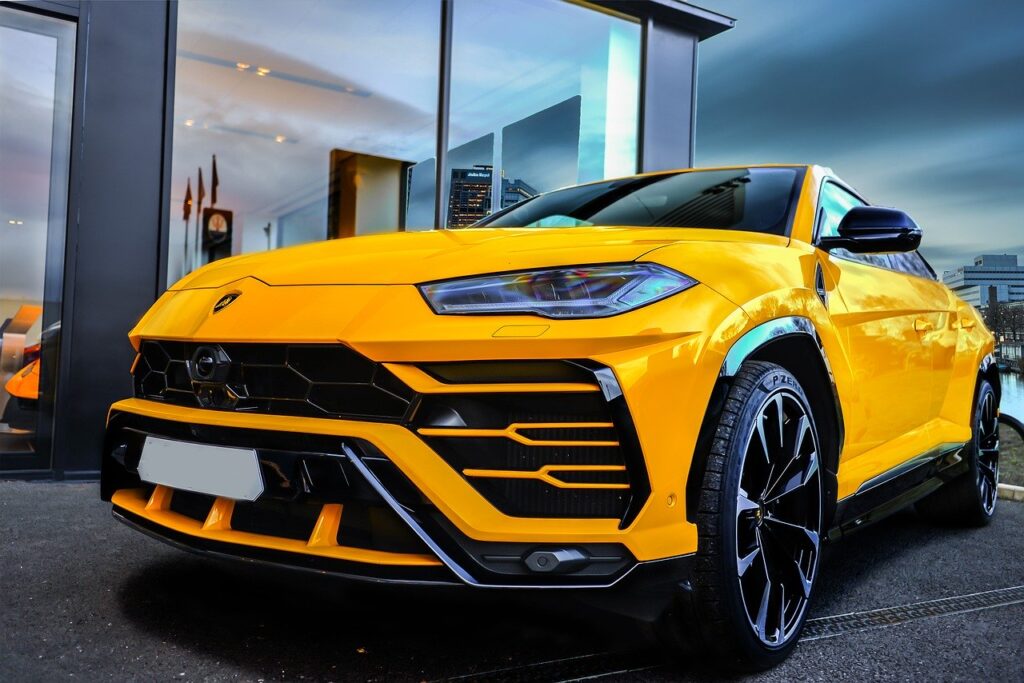 By region, Lamborghini sold 2,162 units in Asia, which is 66% growth from the previous year. Sales grow 45% in North America selling 2,837 units. While in the Middle East, Europe, and Africa, the company increase by 28% selling 3,206 units.
By country, the United States has the most sales with a total of 2,374 units sold in 2019 while China is in number 2 with a total of 770 units sold in 2019.
Note: Brand new social media sales automation tool. Specially designed for 2020 with never before seen features in the marketplace.
Meanwhile, companies like Mansory, Hermes, and Brabus have an eye on the most powerful and fastest SUV. These companies modify Urus to extraordinary features and increase top speed, acceleration, engine features, or interior and exterior features to extraordinary design and beauty.
Hollmann International offers various types of Lamborghini Urus designs and you can also contact them to modify your car according to your own taste.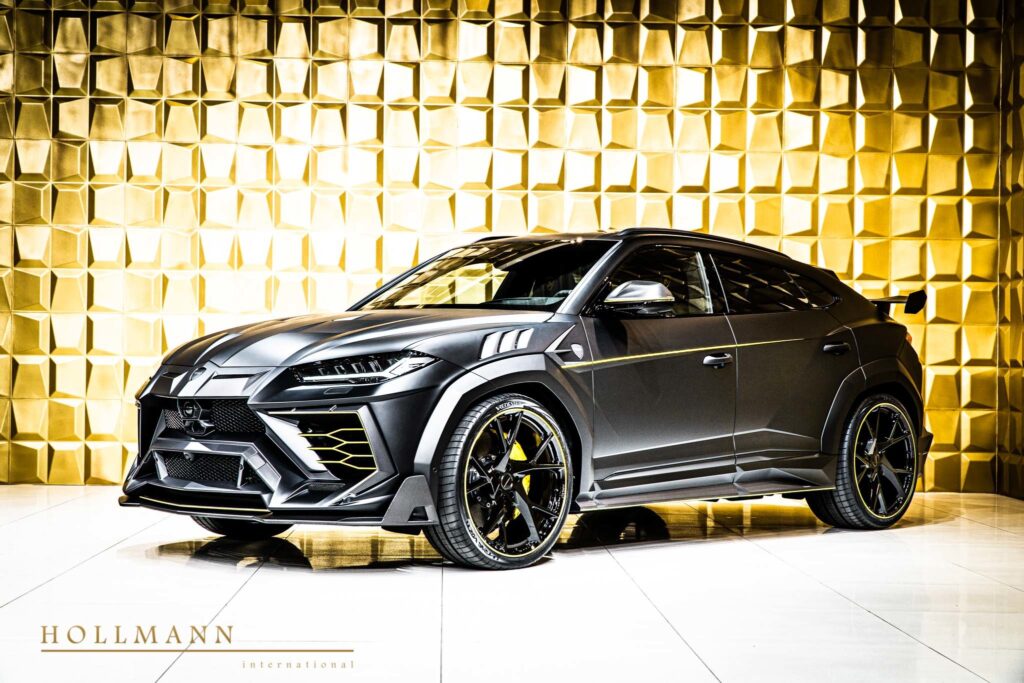 Mansory Lamborghini Urus Nero Helene exterior paint finishing is the most beautiful paint finishing by Mansory.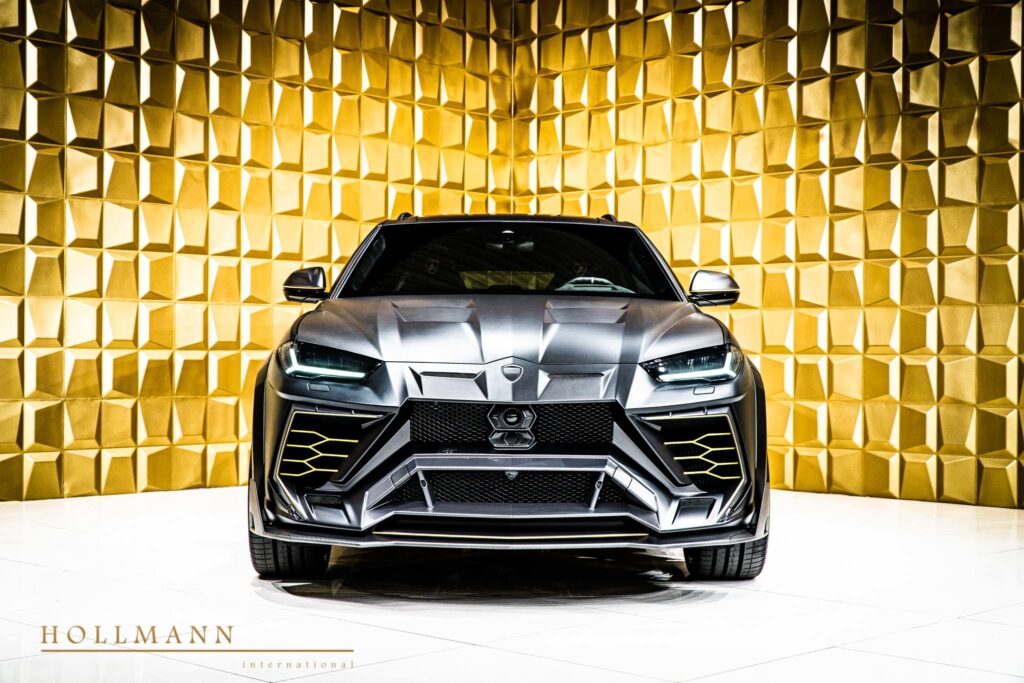 Mansory Lamborghini Urus Nero Helene very attractive front view with Mansory Logo.
Color: Black matt based on Nero Helene
Transmission Type: Automatic
Seating Capacity: 5
Drive: Petrol
Top Speed: 305.77 Km/h
0-100 (km/h): 3.2 s
Engine: V8, 4.0 L twin-turbo, 650 PS, 850 Nm
Price: $554,815
Buy This Car: Hollmann International
Additional Features: Some of the other main features of this car are as follows:
Digital Radio.
Lamborghini Pack Branding.
Apple Car Play.
Rear Seat Entertainment.
Panoramic Roof.
Front, and rear Heated.
Floor Mats Leather.
Full electric comfort seats.
Heat REFL Windscreen.
Style Pack High loss.
Bang & Olufsen Sound system.
Ambiente Lighting Package.
Yellow Brake Calipers.
FULL ADAS PACK ( Head Up, NIGHTVISION, ACC ).
Mansory Features: Some of the other Mansory features of this car are as follows:
MANSORY WIDE BODY KIT I.
Front bonnet – visible carbon.
Mirror housing – visible carbon.
Front fenders with emblem – visible carbon.
Roof Spoiler- visible carbon.
Rear hatch panel – visible carbon.
Rear decklid spoiler – visible carbon.
24 inch fully forged wheels with yellow pinstripe.
Customized steering wheel.
Who loves Mansory modified cars so much. What is your dream car, and comment below your thoughts about this Mansory Bull?
Source:Hollmann International